by Kelly Miller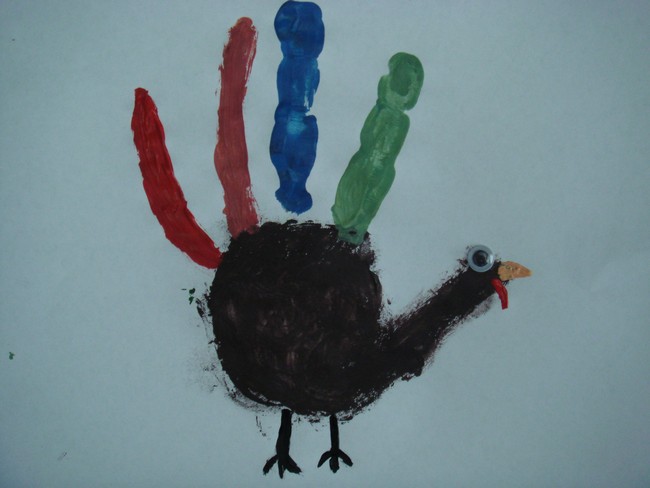 As the current nanny of a 7-month-old, I am having alot of fun introducing simple art projects. Here is an idea that is appropriate for any age for Thanksgiving.
1. Cover childs palm and thumb with brown tempera paint.
2. Paint fingers each a different color ... orange, red, blue, green are a suggestion.
3. Press childs hand down on white paper.
4. Add googly eye and paint beek on thumb area.
5. Paint legs and feet on bottom of palm area.
6. When dry, add Happy Thanksgiving! and cover with contact paper.